Download fooView android application that can be used to control unusual operations on your mobile phone or tablet. Now you can easily manage your smartphone with the help of a floating button.
The app offers a number of features that can perform easily without wasting a single second. By using it, you can directly enter into commonly visited places like websites, games, music, apps, images, videos and much more.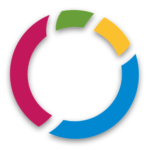 Get the latest version of this app for Android gadgets from the below link and then install it.
How to use fooView App?
The floating button will appear on the left side of the mobile device. Just tap on it and then have full access to all your favorite ones whether it's videos, photos, etc. with a single hand because the gesture was designed in a simple manner.
Finding words that you can't understand is very simple by cropping the word and then translate to your own language. Also, the sharing option is available in the app so that you can send anything to your friends through messengers.
It supports PC devices like Windows and Mac operating systems. If you want to set up this app on your Windows and Mac, Then follow this link and then install fooView Float Viewer App on your personal computer or Laptop.
Also See: How to transfer files from one device to another device? Download Plutoie File Manager