Do you wanna purchase BlueStacks premium subscription? Then you can do it by going through the following tutorial and then buy a premium plan in a few minutes.
How To Subscribe To BlueStacks Premium Plan?
Here are the few steps to subscribe to BlueStacks:
Step #1:
Launch BlueStacks Android emulator from your device.
Step #2:
Tap on the "My Account" option in the home screen of the emulator which you can find it on the BlueStacks top right corner.

Step #3:
Now tap on the "Purchase Premium Subscription" plan button from the account overview section.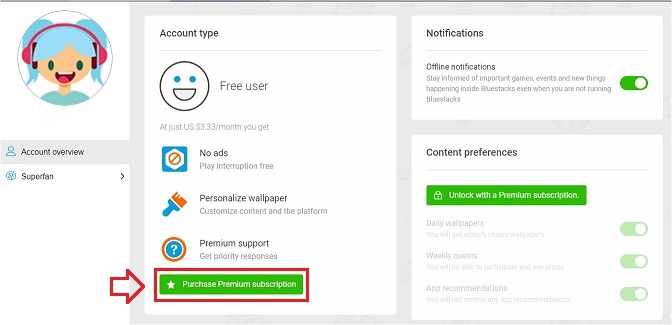 Step #4:
Here, you will see "Premium Subscription" plans for monthly and annually. You can also redeem your Pika Point to become a subscriber of BlueStacks. Now you need to choose a plan that you would like to buy so tap on the "Buy This" button.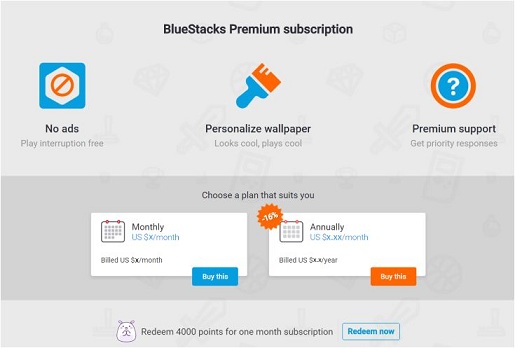 Step #5:
Enter your card details either credit card or debit card and then tap on the "Pay US $x" button.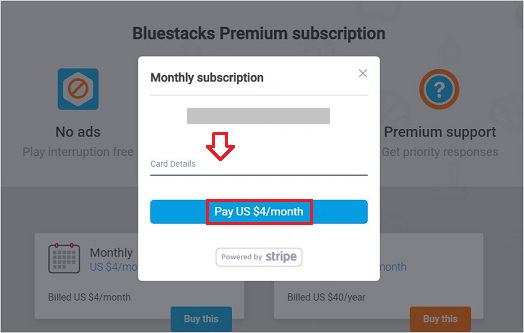 That's it.
To Conclude…
I hope you follow our guidelines for buying BlueStacks premium subscription and then play your games on your PC without any interruption.