Being a premium BlueStacks member, we have lots of advantages. You can play your favorite games with no ads and also personalize the emulator with awesome wallpapers. Let's see the complete process to cancel the BlueStacks subscription with clear steps.
There are two ways to manage your BlueStacks premium plan one is via web browser and another one is through BlueStacks App Player. Click here to login and manage your subscriptions using a web browser from your personal computer.
How To Cancel BlueStacks Premium Subscription?
Here are the steps to cancel premium plan using Android emulator:
Step #1:
Open BlueStacks emulator from your device and then tap on the 'My Account' option.

Step #2:
It will take you to the account section. From that section, select the 'Subscription' button which is available below the Account overview option.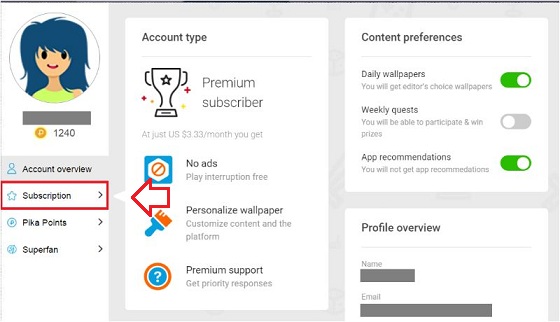 Step #3:
In that subscription section, you can see the cancel option in the red color. Click on that 'Cancel' button.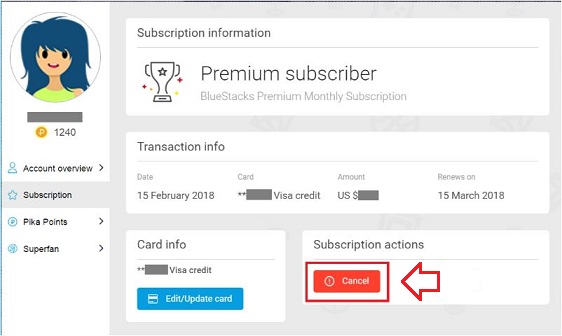 Step #4:
Now a pop-up window will be open when you click on that button. To confirm, hit the 'Cancel' button to cancel the premium subscription. When you do that, your prorated amount will be refunded to your account.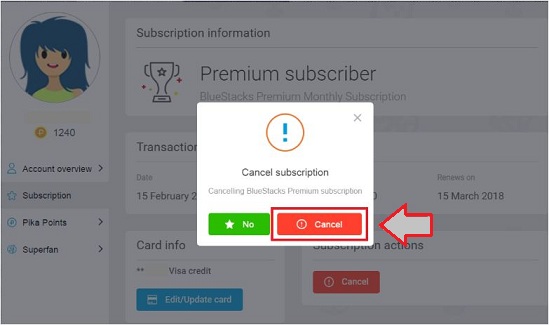 That's it!
By following these steps you can easily cancel BlueStacks subscription in less than a minute.