If you want to use your Android devices for internet browsing through public Wi-Fi hotspots and worried about your privacy or some internet censorship stops you from browsing your favorite site, you must try getting a VPN connection via an app called DroidVPN.
What to Know about DroidVPN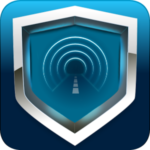 It is basically an easy to use VPN software for any Android device. This VPN service will help you unblock the regional internet restrictions, bypass firewalls, web filtering, and browse the internet anonymously through tunneling your internet traffic from your Android device to the app's servers.
What makes DroidVPN unique from some VPN apps is that this can tunnel your traffic through IP over ICMP. It only means that you may browse the internet though you're only allowed in sending ping requests and online browsing is blocked on your firewall. Users have to log in to the official website of the app to update their accounts.
Those who are using a free account, they are only limited to 100MB every day and may only log in to the free servers. Subscription is often required if you like to use all servers and get rid of the 100MB limit every day.
Amazing Features
Block each annoying ad over the internet
Save network traffic via data compression
May sometimes connect o the paid hotspots for free
Tunnel IP traffic through UDP or ICMP
Unblocks websites
Encrypts your internet traffic
Provides internet traffic
1 tap connect through the widgets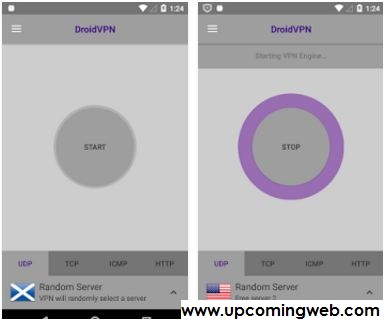 DroidVPN – Requirements to Download & Install on Android Devices
Working internet connection. Take note that DroidVPN isn't a replacement for ISP.
DroidVPN account.
Android devices with below Android 4.0 require working tun.ko for their devices.
Android devices with below 4.0 versions need root.
Steps to Download and Install VPN APK on Android Devices
Open Google Play Store on your device.
Type in DroidVPN on the search bar.
Once you have found the app, tap the Install button to start the process.
The app will be downloaded immediately and installed directly to your Android device.
After that, find the app on your device and open it to start enjoying its features.
Download and Install on Android Devices from Other Sources
If you are not using the Google Play Store, you may download and install Droid VPN from some sources. Follow these steps below:
Find websites that have free to download APK for DroidVPN.
Once you have found one, start downloading the APK file.
Then, search for the downloaded APK file and transfer it to your Android device.
Install the APK file on your Android devices.
Once done, you may now use the app.
How to Make Most of the DroidVPN
Enter your registered email and the password that's sent to you.
If you're using a free account, ensure to change to Free Server through tapping the flag.
Tap on the big connect button.
Once the DroidVPN is already connected, tap on the back or home button.
You may now start browsing anonymously.
Check: Learn how to record your mobile screen using EveryCord from this link