Counting steps is something that you must be doing on a daily basis with a mobile app because it will help you to achieve your health and fitness goals. You can take that to the next level with the support offered by StepSetGo. That's because this app will provide you with the opportunity to earn rewards for the number of steps that you are counting on a daily basis. You can keep the rewards in mind and use this app to get the best experience offered out of it.
Features
The home page of the SSG app is the most prominent aspect. That's because you can take a quick overview of your counting progress on the home page.
In other words, you can quickly see the number of steps that you have walked today. Along with that, you can also see the total distance that you have covered for the day.
Along with these details, the app will be able to help you with getting a better understanding of the number of calories that you burnt for the day as well.
There are daily rewards available to you through the app. If you have completed the daily goals successfully, you are eligible to obtain the daily rewards that are offered out of the app.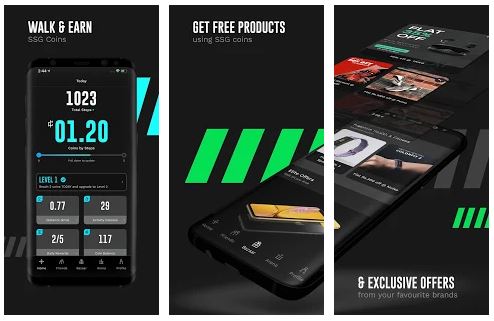 StepSetGo – Download App on Your Android & iOS (iPhone/iPad)
Installtion of the SSG App on your smartphone isn't tricky. Follow the given steps:
Open Google Play Store or App Store from your mobile or tablet.
Search for StepSetGo App in the respective store.
Now tap on install button.
How To Use?
It will use the accelerometer in your mobile phone to count the number of steps that you take. Hence, you just need to keep the mobile phone in your pocket and travel. Or else, you will be able to keep the mobile phone in your hands and it will keep on counting.
Based on the steps that you take per day, the StepSetGo app interface will share you with information on what you are eligible to. Then you can go ahead and redeem that reward. You can invite your friends through the app and earn more.
Also Read: Download Zeroner Health Pro App