Having an issue with the installation of the BlueStacks emulator? Let's see the BlueStacks system requirements to install it on your PC Windows and Mac OS.
Android OS is quite popular among a large number of individuals. People are using a number of apps which are available in Android device for performing their operations. Each of the applications available in Android is designed for simplifying those operations. Apps are also designed with a streamlined interface which will help in ensuring that people can easily use those applications.
BlueStacks is software that is designed for using the Android Applications right in your PC. There are likely chances that some people might have some issues with using their Android phone for some applications or might want to use their PC for certain tasks. In that case, BlueStacks would come in handy to them for installing their desired application quite easily on their PC.
BlueStacks System Requirements for PC/Laptop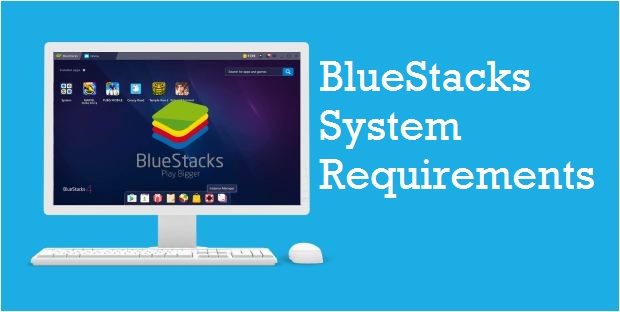 Every individual is having different PC configurations. They have chosen their PC specifications based on their own personal requirements.
As a result, some of the PC might be having higher configurations while some of them will be having lower configurations. This configuration plays an important role in installing some of the software which requires a higher CPU load on a PC.
There will be numerous apps or games being installed after installing BlueStacks. So, it is required to have the configuration of the PC suitable for allowing the installation of all apps.
People are also choosing PC for installation of the apps because of the flexibility of using a keyboard and mouse on your PC. This will allow better control over the application or games which we are dealing with in our PC.
BlueStacks System requirements will also be helpful in optimizing the way apps will be used in your device. It will help in having the better experience of each of the apps regardless of their size.
Minimum requirements are therefore required to be fulfilled for ensuring that each of the apps is running smoothly on your device. Even you can have maximum output from each of the apps which you are using.
Must Read: Here is a list of requirements that your PC needs to have to install BlueStacks 4 emulator
PC Minimum Requirements
We have discussed here minimum requirements for installing BlueStacks on your PC.
OS: Windows 7 or later
Processor: Intel or AMD Processor
RAM: Minimum 2 GB of ram is required to be installed on your device. Remember having 2 GB of disk space will not work in place of having the RAM in your PC.
HDD: The minimum space requirement is 5GB free on your PC.
Even with these specifications, you should be installing the BlueStacks with the Administrator. It is also required to have the latest updated graphics on your device. This will help you to have the best user experience of BlueStacks on your PC. However, one can have superior specifications of their PC if they require running games having higher graphics.
Conclusion
Thus, we can say that one needs to fulfill the BlueStacks System requirements of their PC to install the emulator. It will help them have advanced experience with apps and different games. This will help in ensuring that you love to use the application which you require in your PC in a convenient manner.
Useful Links: